Galerie d'Art
in the Castle's outbuildings, each season new artists to discover!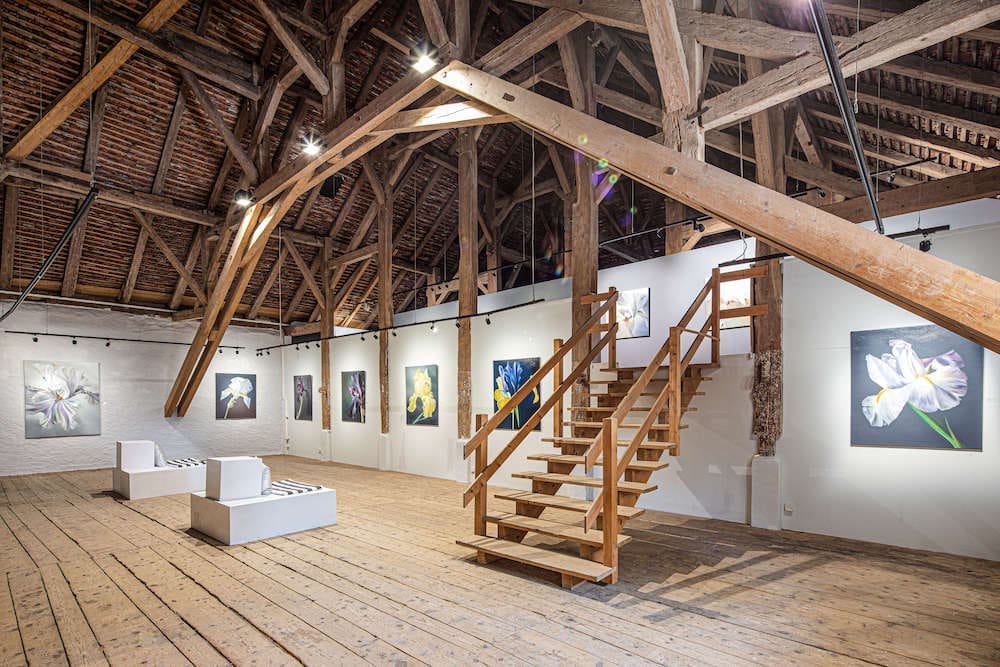 Exhibition
Geometrizing the senses – Carles Valverde
Carles Valverde takes over the gallery at the Château de Vullierens from September 9 to October 22, 2023.
"The exhibition explores the eternal link between the individual and his environment, highlighting my recurring theme: the fusion between being, space and materials. I explore poetic expression through the reinterpretation of industrial materials such as metal and foam. Metal profiles diverted, foam sculpted, everything is explored with the aim of seeking accuracy in the physical perception of the work." Carles Valverde
A new series comes to life, questioning the perception of color and matter. It is composed of repetitive elements cut from reflective fabric, adhering to a variety of colored backgrounds. Wall projections create imaginary 3D spaces, with animations projected onto immobile canvases. Occasionally, a 3D piece swirls in space, revealing its facets to the curious eye, playing with light to create illusory forms that exist even before they are born.
Nowadays, a simple click on a computer prints a 3D shape, eclipsing the artist's handmade gesture. This development calls into question our social perception of objects and their creation. The exhibition invites the viewer to contemplate the enigma of balance, matter and form, where artisanal expression mingles with technological transformation, raising questions about these constantly evolving novelties.