Catherine Gfeller – 2023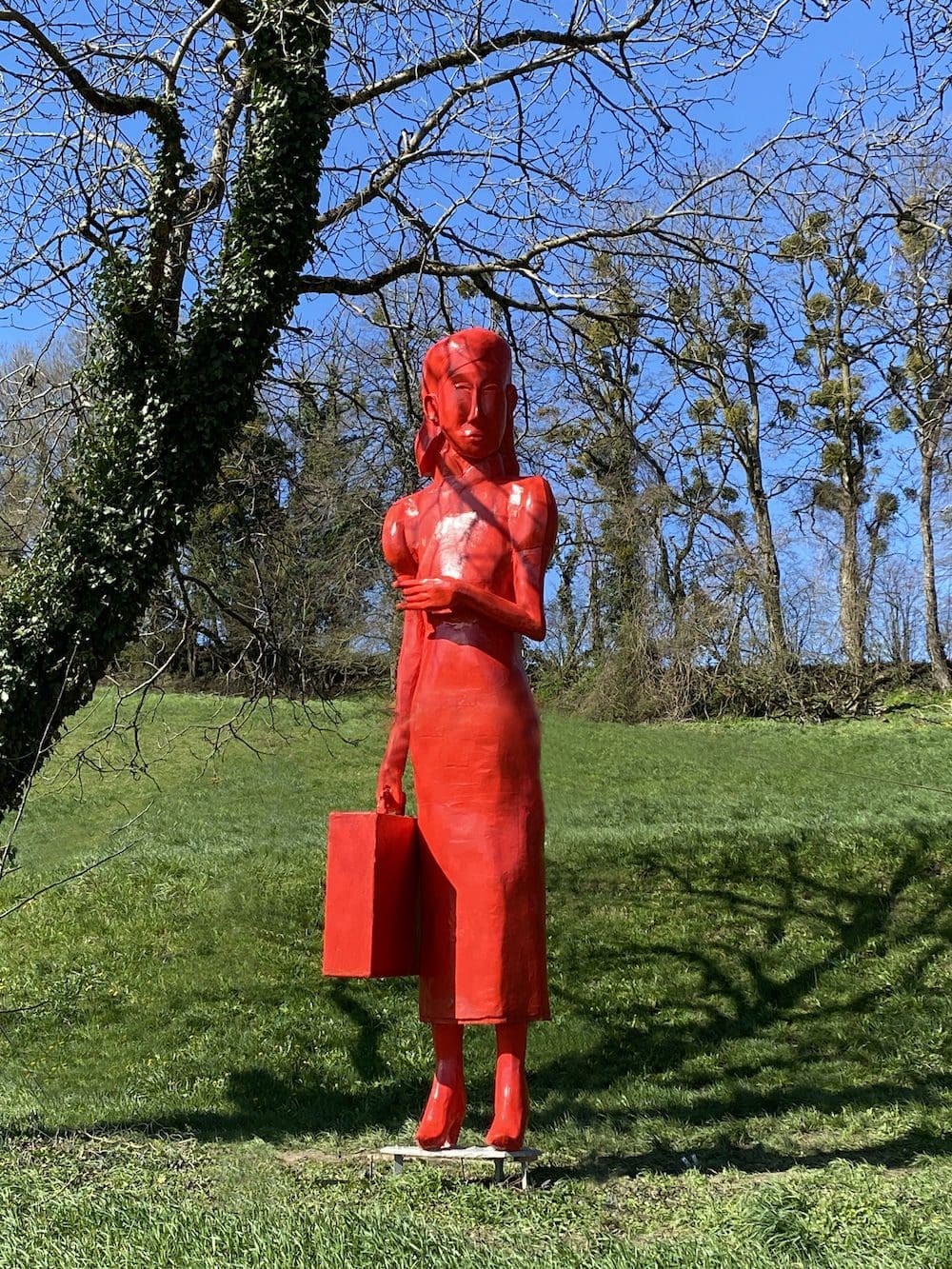 Catherine Gfeller is a Swiss artist born in Neuchâtel in 1966, who now lives in Paris and the South of France with her husband, the philosopher Bernard Salignon, and their daughter Clara.
For more than thirty years, she has exhibited her work in numerous exhibitions around the world (Saudi Arabia, South Africa, Germany, England, Argentina, Belgium, Canada, Chile, China, Colombia, United States, France, Holland, Israel, Italy, Slovenia, Switzerland, Ukraine).
Her means of expression are photography and video; she was awarded the HSBC Foundation for Photography Prize in 1999 and the Ministry of Culture Prize in 2022.
Her inspiration comes from distant travel, cities and crowds, uninhabited landscapes or women in motion. She reinterprets them by creating "multi-compositions" that offer us a subjective vision of our contemporary lives.
In her museum exhibitions, Catherine Gfeller invites visitors to wander through large-scale installations in the form of photographs, video projections, sound pieces, or sculptural objects. The spectators are immersed in the middle of a sensory universe, oscillating between fiction and reality.
Her stays in China have particularly fascinated her and she is interested in the evocation of the Chinese woman, both contemporary and immemorial.
In her installation in Vullierens entitled La Gardienne du Temps, Catherine Gfeller pays homage to a forgotten woman, passed over in silence, a mother who has disappeared and yet is at the origin of a great lineage.
By mixing historical facts and poetic invention, Catherine Gfeller gives life to this unknown woman – as if she had crossed space and time.
She represents and reinvents the Chinese wife of the famous pioneer watchmaker Edouard Bovet-de-Chine (1797-1849), mother of their son Edouard-Georges, who was born in Macao and later lived in the canton of Vaud. We know neither the identity of this woman, nor her story, and it is on this enigma that Catherine Gfeller has based her project.
Standing at the edge of the Vullierens park, between two trees (an echo of another couple, Philemon and Baucis), the Guardian of Time scans the horizon and takes up her place, her anchorage with her filiation and her personal history.
A sign of her destiny? The owner of the place is called M. Bovet. Suitcase in hand and coming from far away, she arrived at the right place, our Lady Bovet. Look, SHE IS THERE, ready to deliver some words – sibylline words that everyone can interpret and make their own.
The double installation La Gardienne du Temps holds a special place in Catherine Gfeller's creation because of its size (5 meters) and its sculptural technique in collaboration with specialists : Xavier Hool and Jacques Moinecourt.
The presence of the phrase ELLE EST LÀ shows the literary aspect of her work, always in filigree in her photographs and videos to express the thoughts of her protagonists or those of the artist herself who addresses the public – as in a wink.