Georges Coulon – 2018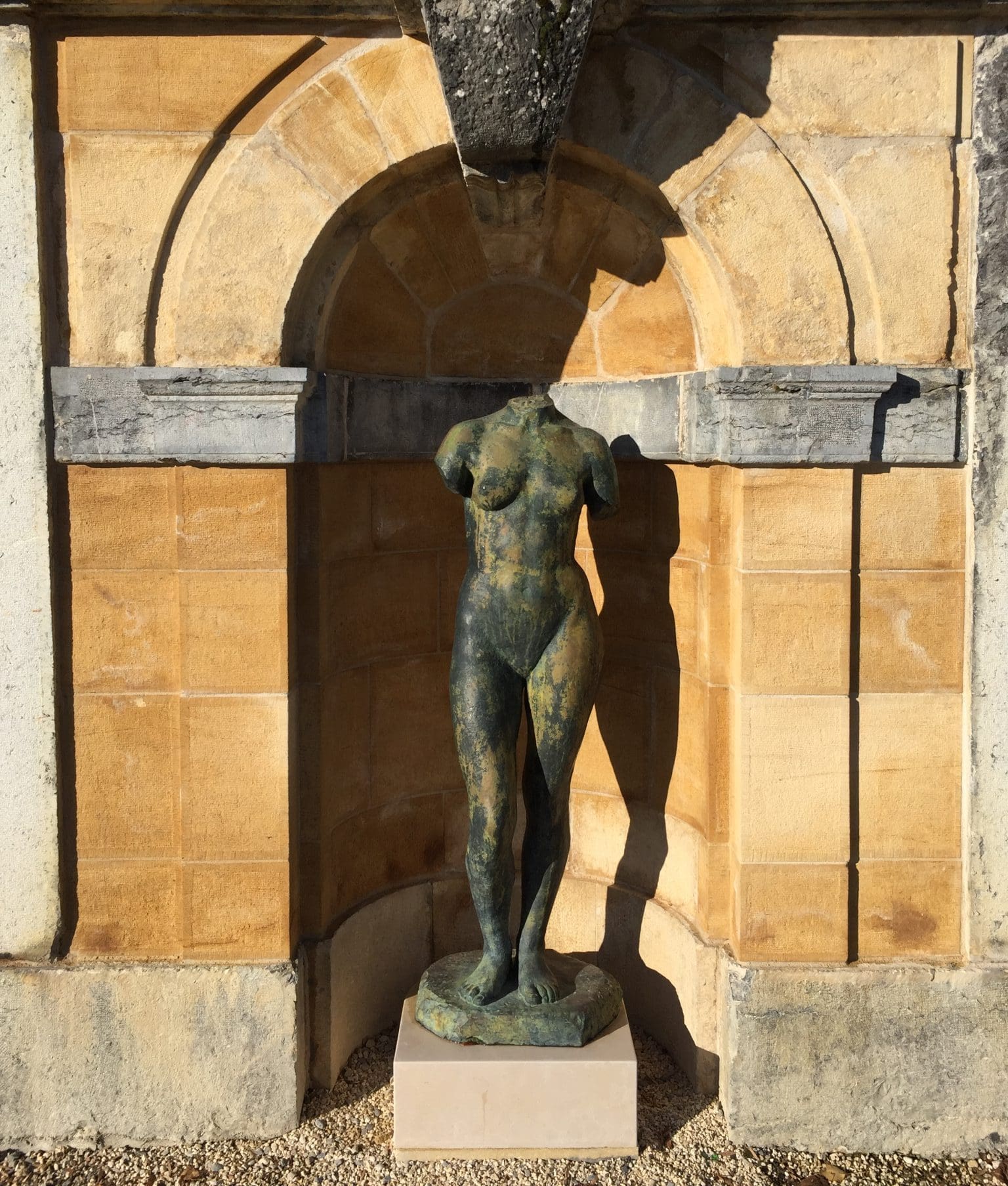 Georges Coulon was born in Chartre, France, in 1914. He studied at the Ecole des Arts Appliqués and the Ecole Nationale Supérieure des Beaux-Arts in Paris.
Thanks to his technical mastery and creative talent, he was quickly noticed among his peers and won the Casa de Velázquez prize.
In the aftermath of the Second World War, awards and successes reinforced his talents as a figurative sculptor.
Desperate to find that figurative art was no longer appealing to the public, he abruptly ended his career as a sculptor in the late sixties to devote himself to painting. He even decides to destroy some of his sculptures, which were then saved and hidden by his wife and friend, the sculptor Volti. The secret of his work preservation was revealed to him shortly before his death in 1990. His artwork is therefore rare but powerful and elegant. One of his bronze sculpture can be admired on the south terrace of Château Vullierens since the summer 2018.