Markus Graf and Gabriel Mazenauer – 2019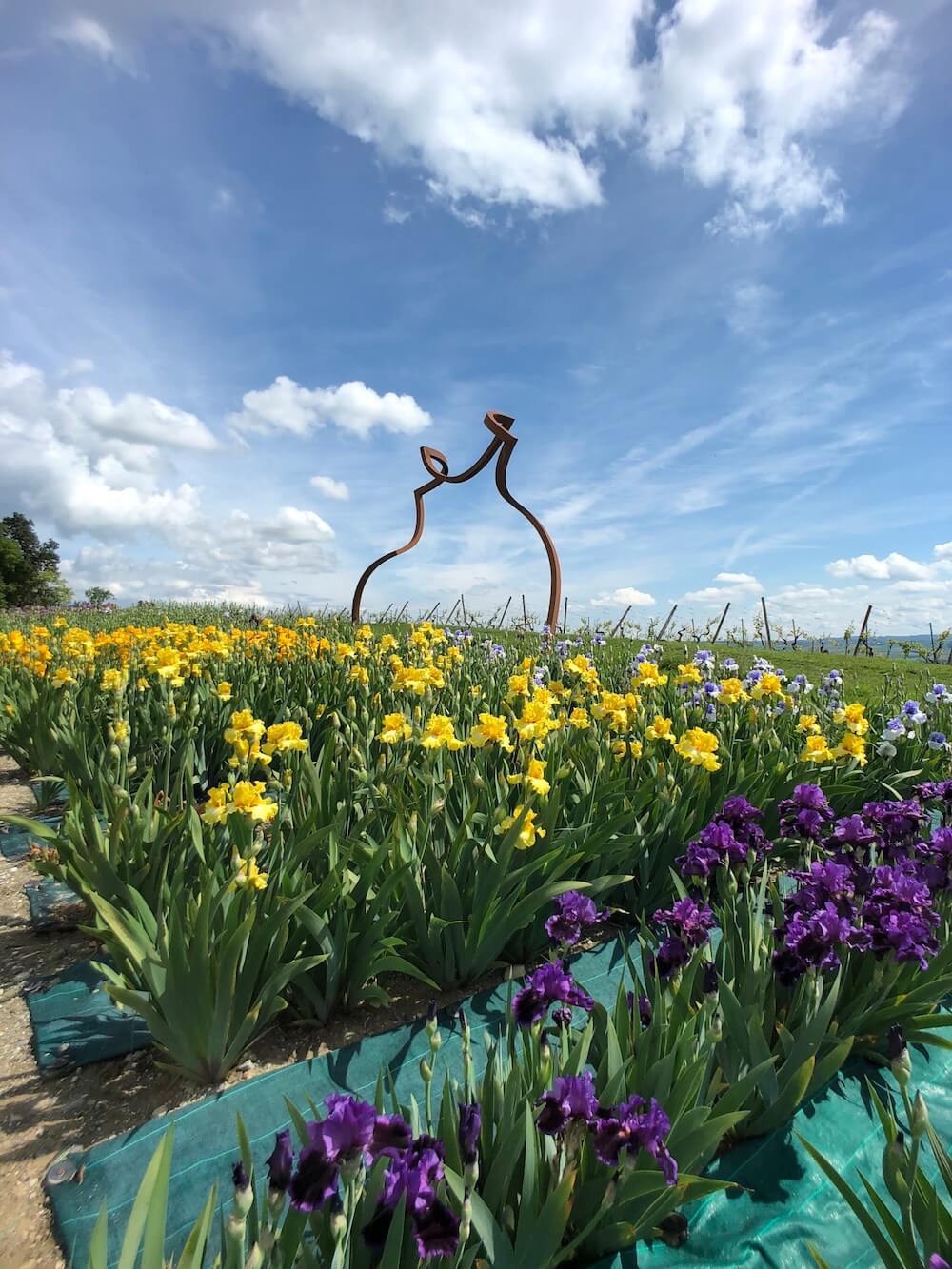 Markus Graf was born in Winterthur, Switzerland, in 1962. After training as a blacksmith in Switzerland, he opened his first workshop. After a long journey he trained as a sculptor in Müllheim, Switzerland, and then founded his studio in Frauenfeld, where he produced iron sculptures.
Gabriel Mazenauer was born in Wil, Switzerland, in 1970. He began his training with an apprenticeship as a carpenter and then completed his training as a sculptor in Müllheim, Switzerland. He continued his studies as a stonemason and then moved to his workshop in Wigoltingen, Switzerland, where he produced stone and iron sculptures.
The personal and artistic friendship between the iron sculptor Markus Graf and the sculptor Gabriel Mazenauer has led to several projects. Together they manage to realize sculptures in large dimensions and to find a simple language of form.
Silhouette is a steel creation designed by the two friends and created in 2018. It consists of seven arches of straight and curved surfaces that form a horizontal line of more than 12 meters. The installation gives the impression of coming out of the ground to cross the air and disappear at the other end, one can also see the perimeter of the Swiss mountain peaks. Depending on the point of view, the sculpture is presented in a completely different way, narrow or wide, intertwined or with a clear line like a watermark.
The sculpture has been installed in our gardens since 2019.