Nicole Dufour – 2018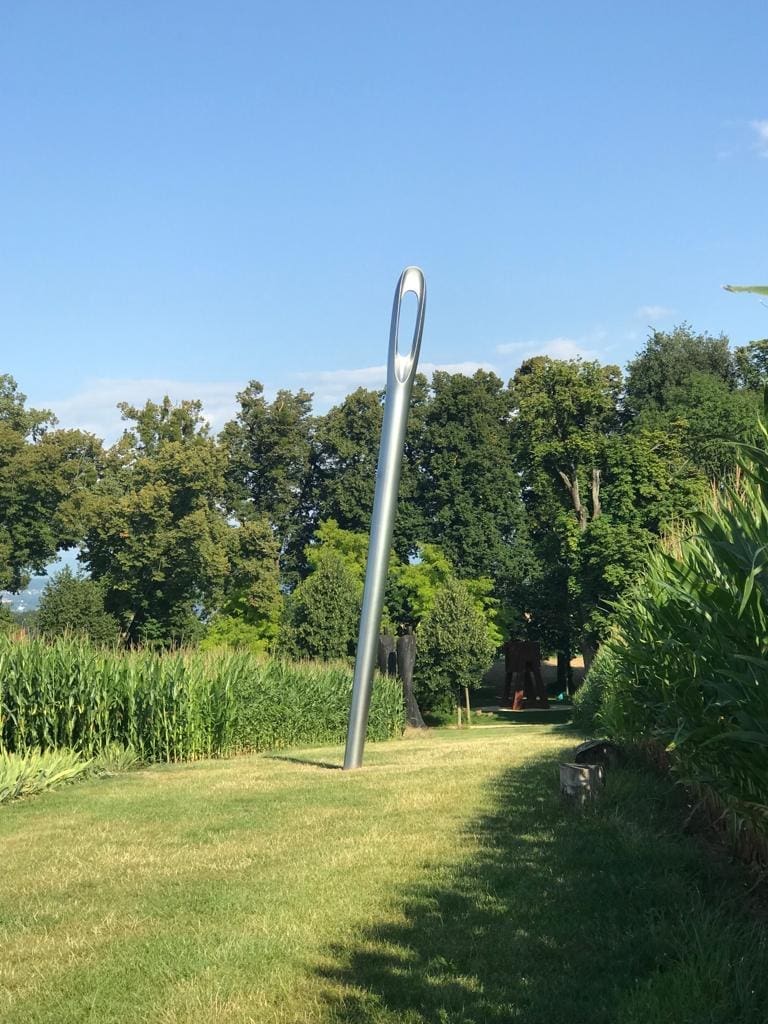 Nicole Dufour is a Swiss artist from Geneva. She was born in 1957. After studying graphic design, she learned Chinese at the University of Geneva before embarking on a nearly 30-years journey that took her successively to China, Hong Kong, Taiwan and Kyoto. She set up her studio in Burgundy, France in 2006 and completed several residencies outside Europe.
Her works deal with relationships and its ambivalence, the restoration and the transformation. Her art involves braiding, ink drawing and using recycled papers or materials.
The installation "Dieu est une couturière" is a dramatic statement of her work. The needle as a tool becomes a monumental object erected as a totem.  It has been installed in the gardens since the end of 2018.
2017, Polyester resin and metallic lacquer, 6m high, ø 3.1 m
More information here !
Text by Nayansaku Mufwankolo