Bridle Path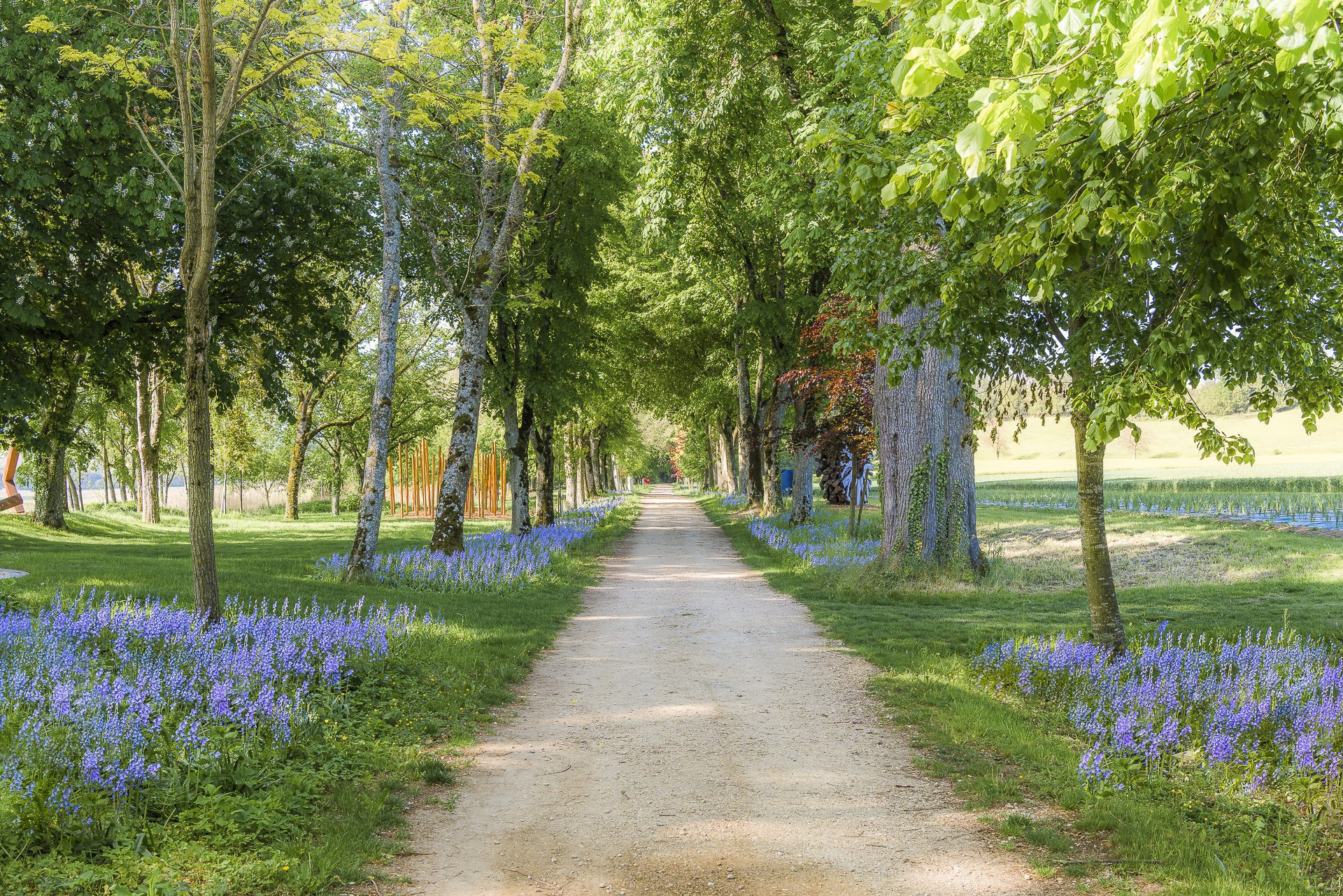 The historic bridle path was created by Princess Amélie Golowkin based on a design by the famous Le Nôtre. At the time, it connected the castles of Vullierens and Saint-Saphorin-sur-Morges, therefore allowing their chatelains to visit each other without taking the road.
A 400 metres walk under the hundred-year-old trees leads to a hidden pond and its enchanted world that makes you dream, lulled by the song of the birds.
The park has several rare listed species, including a Virginia tulip tree (Liriodendron Tulipifera) and a 30-metre-high giant yew-leaved Sequoia (Sequoia sempervirens), both of 300 years old.
60'000 bluebells bloom in the Spring when the gardens open at the end of April and beginning of May. A show not to be missed !