Bunny's Shade Garden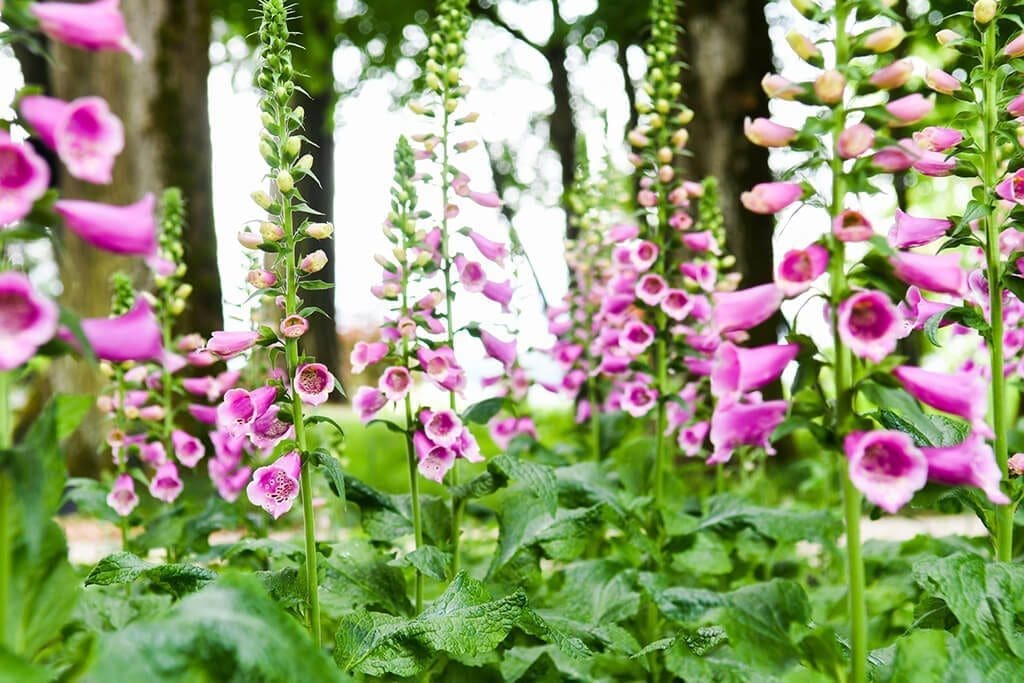 This garden been designed as a show case for shade loving plants. It is divided into 4 sections, with a total of 730 m2.A winding path flows down the middle of this very seasonal spectacle. The 1,320 plants, made up of 35 varieties, will provide a continuous interest of colour, texture and form from April through October. This new garden will hopefully inspire our visitors to plant areas of shade which normally would have been neglected in their own gardens.
The season starts with the Rose de Paques – the colours range from deep purple-black to smokey pink. Followed by 2 types of Dicentra with white and pink flowers resembling a heart shaped bell. Interesting stems that bloom with fairy shaped pointed flowers, is Aquilegia, which float delicately over their decorative foliage.
No shade garden would be complete without the feathery plumes of the fern family.Ferns are one of the earliest plants recorded in the plant world where many fossils have been found. The reliable Vinca major, has blue flowers that ramble along some path edges blending into plants such as Pulmonaria angustifolia 'Azuria' with its pink buds opening to blue flowers. In early herbal medicine it was used to treat lung disease – hence the name.The hybrid pink Geraniums 'Matu Vu' creates a harmonious and gentle filler linking the different elements of planting.
The assorted magical Digitalis purpurea give height and profusion of colour and is always a favourite for the bumble bees who make a regular visit for pollen collection. This plant has been used for medicinal purposes since the dark ages to the present day.The dramatic Rheum palmatum also has its roots in the healing. The earliest Chinese records of its medicinal use goes back to 2,700 BC.
Some of the plants in this garden would have been grown throughout the history of the Chateau, for medicinal purposes. The little known and used, Astrantia major, will dance their pin cushion like white and ruby flowers throughout the garden for most of the season.
An unusual addition to this garden is Cornus canadensis, a ground cover cornus, with its iridescent white flower bracts.